Real estate is a vast and dynamic industry that offers an array of career opportunities, and one of the most interesting and challenging roles within it is that of a real estate appraiser. As a real estate appraiser, you'll be responsible for determining the value of properties for a variety of purposes, such as mortgage lending, property tax assessments, and even divorce proceedings.
Step One: Complete Education and Training
The first step to becoming a real estate appraiser is to complete the necessary education and training. In most states, a high school diploma or equivalent is the minimum education requirement, but many states require some college coursework in real estate or a related field. The coursework usually covers topics such as real estate principles, appraisal procedures, and ethics. Additionally, most states require on-the-job training, either through an apprenticeship or a trainee program. This on-the-job training typically includes working under the supervision of a licensed appraiser and learning the day-to-day responsibilities of an appraiser.
Step Two: Pass a Licensing Exam
After completing the education and training, the next step is to pass a licensing exam. The licensing exam, which is administered by the state, tests the candidate's knowledge of real estate principles, appraisal procedures, and ethics. It is a comprehensive exam that covers a wide range of topics, and it is essential to pass it in order to obtain a license and start working as a real estate appraiser.
Step Three: Start Your Career as an Appraiser
Once you've passed the licensing exam, completed the necessary training, and obtained a license, you're ready to start your career as a real estate appraiser. To get started in your appraisal career, you'll have to find a certified appraiser to mentor you through the training process. This can be one of the most difficult aspects to starting your career in the appraisal industry as there are many certified appraisers who are either unwilling to train somebody else, unqualified to take on the supervisory role, or simply unsure of some of the benefits of having a good apprentice to help them in their business. 
A growing option for beginning appraisers these days is joining a larger firm. Since many appraisers are very small, one or two person businesses, it can be a difficult and time consuming undertaking for them to take on the responsibility of a trainee as it often means slowing down their own appraisal production to train someone else. Although having a good appraiser apprentice can lead to more production in less time down the road for the certified appraiser mentor, it can be a frustrating experience trying to find somebody capable of training a newly minted appraiser apprentice who really understands the value of training somebody. Larger firms tend to have more resources in the form of more qualified trainers who can take the time to train an apprentice without worrying about the loss of productivity. 
Step Four: Maintain Your License Through Continuing Education
Obtaining a license is not the end of the process, as states require licensed appraisers to continue their education by completing a certain number of hours of continuing education each year. This is to ensure that appraisers stay up-to-date with the latest developments in the real estate industry, and that they maintain their knowledge and skills. Additionally, states often require appraisers to pass a background check, which is done to ensure that the appraiser has a clean record and is fit to work in the industry.
What is a reasonable income expectation for an appraiser?
While there is no set minimum salary, commission split, or hourly rate for an appraiser apprentice, if you're thinking about becoming an appraiser, one suggestion is to secure an apprenticeship with a supervisor prior to entering the industry so that you know what to expect with regard to compensation before starting down the path.
What can one expect with advancement opportunities in the industry?
As with almost any service industry, there are very good advancement opportunities as long as the individual is continuously growing in their education and competency, looking for ways to add value for their supervisor and clients, and helping their company become more efficient and profitable.
Is there flexibility in hours or location as an appraiser?
Depending on your supervisor's business and coverage areas, there may be flexibility with location as some of the roles within the appraisal industry can be somewhat location independent once one has the competency to complete a full appraisal. The hours of operation are also dependent on the owner of the business and the availability requirements they may have for team members. 
One of the benefits of larger companies like True Footage is the ability to be an analyst who is knowledgeable and competent in a particular geographic location, but living in a completely different location.
What are the common traits of success for an appraiser?
In today's busy world, the most common success traits of appraisers are the ability to manage their time efficiently, deliver excellent service, manage due dates, be communicative with clients, continuous learning and growth, and keeping their promises.
At True Footage, we understand that the key to success in the real estate industry is to stay ahead of the curve, which is why we invest in the latest technology and tools to make sure that our appraisals are accurate, reliable, and completed on time. We also have a national network of offices, which allows us to serve clients all across the country.
In addition to our commitment to excellence, we also value our employees and offer a supportive work environment. We provide our appraisers with the tools and resources they need to succeed, and we offer a competitive compensation package that includes benefits such as health insurance, retirement plans, and paid time off. Our goal is to help our appraisers grow and develop in their careers, and we provide opportunities for professional development and advancement.
In conclusion, becoming a real estate appraiser is a challenging but rewarding career. It requires a combination of education, training, and experience, but with the right qualifications and mindset, you can become a successful appraiser. And if you're looking for the best company to work for and with, True Footage is the perfect choice. We offer a wide range of services, and our team of highly skilled and experienced appraisers is second to none. With our commitment to excellence, investment in technology, and supportive work environment, we can help you achieve your professional goals.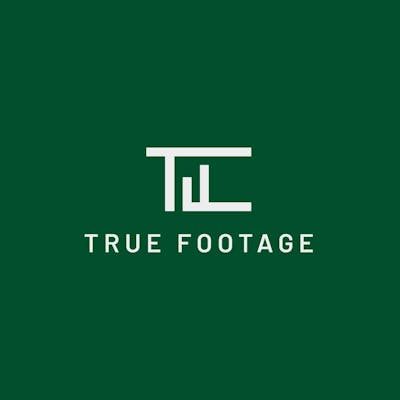 About Blaine Feyen
Blaine Feyen is the Head of Community at True Footage. Born and raised in Michigan, Blaine has been in the real estate and related industries for over 30 years. Buying his first duplex at 18, Blaine has been a Realtor, Lender, Investor, Builder, and 20+ year Appraiser. Blaine built and sold three appraisal firms over the years, and has coached many other Appraisers in building their companies as well. Blaine holds a fifth-degree black belt in Aikido and spends his free time doing Brazilian Jiu-Jitsu, riding motorcycles, recording podcasts, and writing.