As a homeowner, you may be thinking about selling your property and moving on to a new adventure. Before listing your home on the market, it's important to determine its true value to make sure you're receiving a fair price. This is where a pre-listing appraisal comes in handy. In this article, we'll discuss if getting one is the right choice for you.
Why Get a Pre-Listing Appraisal?
There are many benefits to getting a pre-listing appraisal. For starters, it can help you set a realistic asking price for your home. If you list your home too high, it may sit on the market for a long time, which can be frustrating and costly. If you list it too low, you may be leaving money on the table. By getting a pre-listing appraisal, you'll have a better idea of what your home is worth and can set a price that's fair and competitive.
Pre-listing Benefits
Sell your home quickly
Set a realistic asking price for your home
Avoid leaving money on the table by asking too little
Identify issues early that may prevent your home from selling quickly
Potentially create a bidding war for your home, which increases the sale price
Pre-listing Watchouts
Relying too heavily on dated information 
Relying too heavily on dated information 
The appraisal can only tell you what has sold, not what a buyer is willing to pay 
Two Common Appraisal Types for Pre-listing Appraisals
The two most common appraisal types for pre-listing appraisals are desktop appraisals and traditional appraisals. 
A desktop appraisal is typically a more affordable option and can be done without an appraiser physically visiting the property.
A traditional appraisal involves a physical inspection of the property by an appraiser. This option may be necessary if there are unique features of the home that can't be accurately assessed through public records.

Alternatives to Pre-listing Appraisals
There are alternatives to getting a pre-listing appraisal done by a licensed appraiser, and that's to get a free CMA (Comparative Market Analysis) or a BPO (Broker Price Opinion) 
A CMA is typically completed for free by a licensed real estate agent familiar with your specific market. Of course, most real estate agents don't want to do free CMAs if a homeowner plans to sell their home 'by owner' (FSBO - For Sale By Owner), so there may be a small cost associated with a CMA if you plan to sell your home on your own. If you plan to utilize the services of a licensed real estate agent, CMA's should be provided free of charge. 
Another alternative to a full appraisal is to get a BPO (Broker Price Opinion), although BPOs typically have a fee associated with them. BPO's are done by licensed real estate brokers who have taken certification courses in the valuation process. 
Getting a pre-listing appraisal can be a smart move for homeowners and real estate agents alike. By having an accurate estimate of your home's value, you'll be able to set a fair asking price and make any necessary repairs or upgrades before listing your home on the market. With the help of a reputable appraisal company like True Footage, you can be confident that you're getting the most accurate assessment of your property's value. Contact us today to order an appraisal today!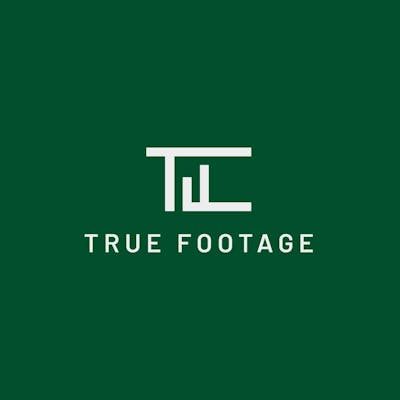 About Blaine Feyen
Blaine Feyen is the Head of Community at True Footage. Born and raised in Michigan, Blaine has been in the real estate and related industries for over 30 years. Buying his first duplex at 18, Blaine has been a Realtor, Lender, Investor, Builder, and 20+ year Appraiser. Blaine built and sold three appraisal firms over the years, and has coached many other Appraisers in building their companies as well. Blaine holds a fifth-degree black belt in Aikido and spends his free time doing Brazilian Jiu-Jitsu, riding motorcycles, recording podcasts, and writing.