The Differences Between a Bank Appraisal and Real Estate Appraisal Explained
As a homeowner, you may need to have your property appraised at some point, whether it's for refinancing, selling, or simply to know its value. In this process, you may come across two types of appraisals - a bank appraisal and a real estate appraisal. These are two different types of appraisals, and it's essential to understand the difference between the two. In this article, we'll explore the differences between these two types of appraisals and when you may need them.
What is a Bank Appraisal?
A bank appraisal is an appraisal that is required by a lender when a borrower applies for a mortgage loan. Banks and lenders require appraisals to ensure that the property's value is enough to secure the loan. Bank appraisals are typically conducted by a licensed appraiser, who is hired by the lender. Bank appraisals are generally more strict than real estate appraisals, as they have more stringent guidelines that appraisers must follow.
How Are They Different From Real Estate Appraisals?
One of the primary differences between bank appraisals and real estate appraisals is that the former is mandatory while the latter is optional. If you're buying a home and need a mortgage loan, you'll have to get a bank appraisal. On the other hand, if you're simply curious about your home's value or want to know how much to sell it for, a real estate appraisal is more appropriate.
What is a Real Estate Appraisal?
A real estate appraisal for non-lending purposes, also known as a property appraisal, is an appraisal that is not tied to any specific loan or financing. It's an optional appraisal that is typically requested by a homeowner or a seller to determine the value of the property for a specific purpose. A real estate appraisal can be useful in many situations, such as when selling a home, determining the value of an estate, or settling a legal dispute. An appraisal can provide a comprehensive report of the property's value, including market trends, comparable sales, and other relevant information.
How Are They Different from Bank Appraisals?
Real estate appraisals for non-lending purposes are sometimes less strict than bank appraisals, although no less credible or reliable, as they don't have to follow specific lender guidelines. The appraiser has more flexibility to consider different factors, such as the home's unique features, the surrounding neighborhood, and the current market conditions. Real estate appraisals can be conducted in several ways, including traditional full appraisals, desktop appraisals, and hybrid appraisals.
At True Footage, we offer a wide range of appraisal services to meet your needs, whether you require a bank appraisal or a real estate appraisal. Our team of certified and licensed property appraisers has years of experience in the industry and are knowledgeable about the latest trends and techniques. We use advanced technology and tools to ensure accurate and reliable appraisals that you can trust.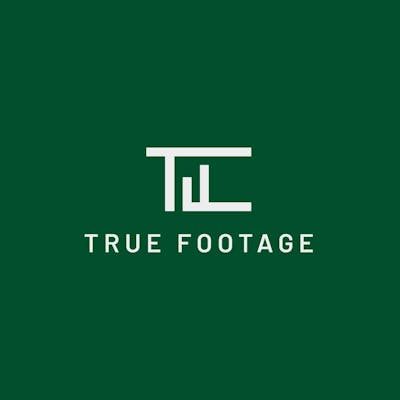 About Blaine Feyen
Blaine Feyen is the Head of Community at True Footage. Born and raised in Michigan, Blaine has been in the real estate and related industries for over 30 years. Buying his first duplex at 18, Blaine has been a Realtor, Lender, Investor, Builder, and 20+ year Appraiser. Blaine built and sold three appraisal firms over the years, and has coached many other Appraisers in building their companies as well. Blaine holds a fifth-degree black belt in Aikido and spends his free time doing Brazilian Jiu-Jitsu, riding motorcycles, recording podcasts, and writing.